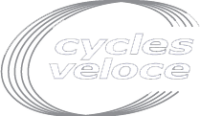 2019 Hardman Classic
Cycles Veloce Members Enjoy 20% Discount
The Event:
The 4th annual Hardman Classic, a fundraiser cycling event, takes you around the foothills of south Orange County. Bring your road bike, gravel bike, adventure bike, or cyclocross bike to take on the course. All proceeds go to the Community Outreach Alliance(COA) to help at-risk youth with healthy activities and specifically to grow their youth cycling activities. Raffle prizes and food after for all participants from our sponsors. COA is generously providing 2019 Cycles Veloce Club Members a 20% discount off an already very reasonable entry fee of $55.00 (but entry goes up over time, so don't delay!). Please unlock code below.
The Details:
WHERE: In and around Orange County, CA. Starts in San Clemente.
WHEN: Saturday, September 14, 2019.
WHAT: Mixed terrain event. Gravel bike appropriate, but can use a road bike. 100 or 60 mile course. Routes to be announced later.
HOW: Go to Hardman Classic on BikeReg.com to register. Use the code provided below to receive your 20% discount. The price increases as the event date approaches, so the earlier you register, the better the price offered.
Discount Code
If you are a 2019 club member, log in to unlock the rest of this page and gain access to the discount code.
If you're not a current member but you've been considering membership, now's the time to Join/Renew. This is just one of the many benefits/discounts that club members receive throughout the year!