TEMECULA, CA (Vail Lake) – At the So. California High School MTB Championships on May 1, 2011, the juniors from Team Simple Green/Bike Religion really showed what they can do. The day was hot with dry Santa Ana winds blowing around in 85 degree temps – it was a parched day.
Freshman Division
With a target on his back in the way of Series Leader Jersey, Simple Green/Bike Religion rider Jarred Jordan (aka "J-Rad", Murrieta Valley High) did not disappoint.
Right from the gun he took off and turned in a first lap time of 23:55 setting what would be the days second-fastest lap time on his way to a win and the So. Cal Championship.
The MVHS Freshman team was impressive on the day, finishing in 1st, 3rd and another Team Simple Green/Bike Religion rider, Alec Stambersky, in 6th place. Alec just missed a podium slot by 30 seconds.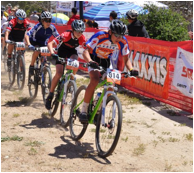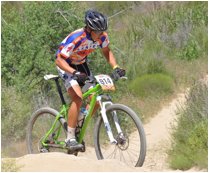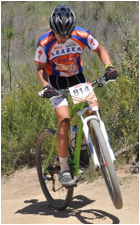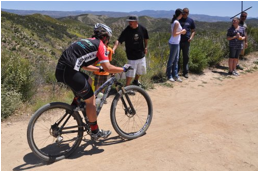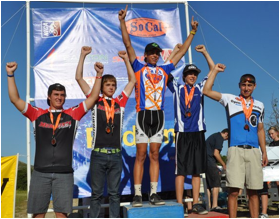 Sophomore Boys
An epic 3-lap battle between new teammates. What a race! Daniel Gay of SGBR and Great Oaks High came into the event as the series leader. Leading by a handful of points he was up against the newest rider to the Team Simple Green/Bike Religion Team, "Quiet" Wyatt Myers.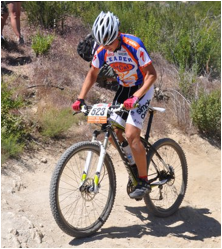 End of lap 1 found both riders side-by-side at the top of Military Hill, located just a short descent from the finish line. Both riders were able to ride the hill without dismounting and took off for lap 2, riding neck-and-neck.
But on lap 2 Wyatt showed his climbing prowess and was able extend more than a 1-½ minute lead over Daniel as the two riders went on to finish in about that time difference. While this course was suited to the climbers (Wyatt & Jarred) I must say that I was impressed with each of the young men. They pushed hard, rode fast and showed a great deal of class in a very tough event.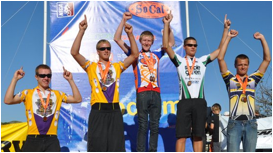 Print This Article