TRABUCO CANYON, CA – South African cyclist Christiaan Kriek has signed with American Continental Team Jelly Belly P/B Kenda.
Kriek went to America in January with the ultimate goal of being a professional cyclist. He has already won a handful races with the Simple Green/Bike Religion team and was spotted because of his strong performances. The 22-year-old from Stellenbosch said that even though he really wanted the first contract to come quickly, he knew that it could take some time to establish himself in the USA.
"The idealistic side of me hoped for a contract in the first few months, but on a realistic level I prepared myself mentally for the possibility that it might take a lot longer. My plan is simple, do my best in every race until that opens a door of opportunity – no matter how long it might take. This is something I really want so I can't afford to think about failure."
Kriek added that this opportunity means a lot, but knows that the ball is in his court to make a success out of it. "I want to learn as much as possible and improve every aspect of my riding. My dream is to be at the top, but for now I want to use this opportunity to be the best rider and teammate I can be, and not think about the future too much."
According to Kriek he is looking forward to riding with his new teammates and work with a manager of Danny Van Haute's stature. "Jelly Belly is a very well managed team and Danny has been involved with professional cycling for many years. It is good to know that informed decisions will be made with the riders' best interests at heart."
Van Haute said that Kriek's performances in America since February has showed that Kriek is a really good cyclist and that is why they decided to give him a contract.
"Christiaan has won five races already in the States from flat races to some hilly races, which shows me he knows how to read a race and he's fast and smart. Also, he can climb 2 to 4km climbs, which is a good asset. We want to give him an opportunity to win some races. He is a kid that took a chance to come to the US and we at Jelly Belly P/B Kenda Cycling team is going to give him a chance to grow his professional career."
Dan Belling from the team that Kriek started with in the US said: "We are very proud for Christiaan. Our key supporters, Simple Green/Bike Religion & Cannondale hate to lose him but this serves as further proof that our system works. The Simple Green Team has a long history of providing structure and opportunities for riders to prove and develop to their full potential. Kriek continues that reputation for us, we will continue in assisting riders reach their full potential."
Article Released by Outsider Communications
Photo courtesy of DMunsonPhoto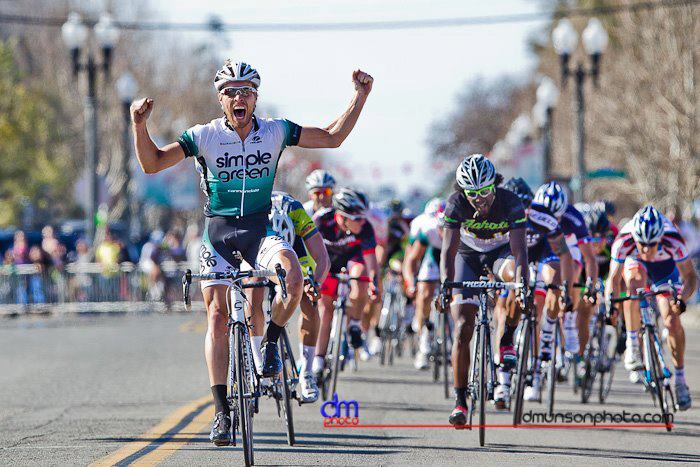 Print This Article