The Ultimate Gravel Cycling Event Comes to Merced, CA
March 18, 2023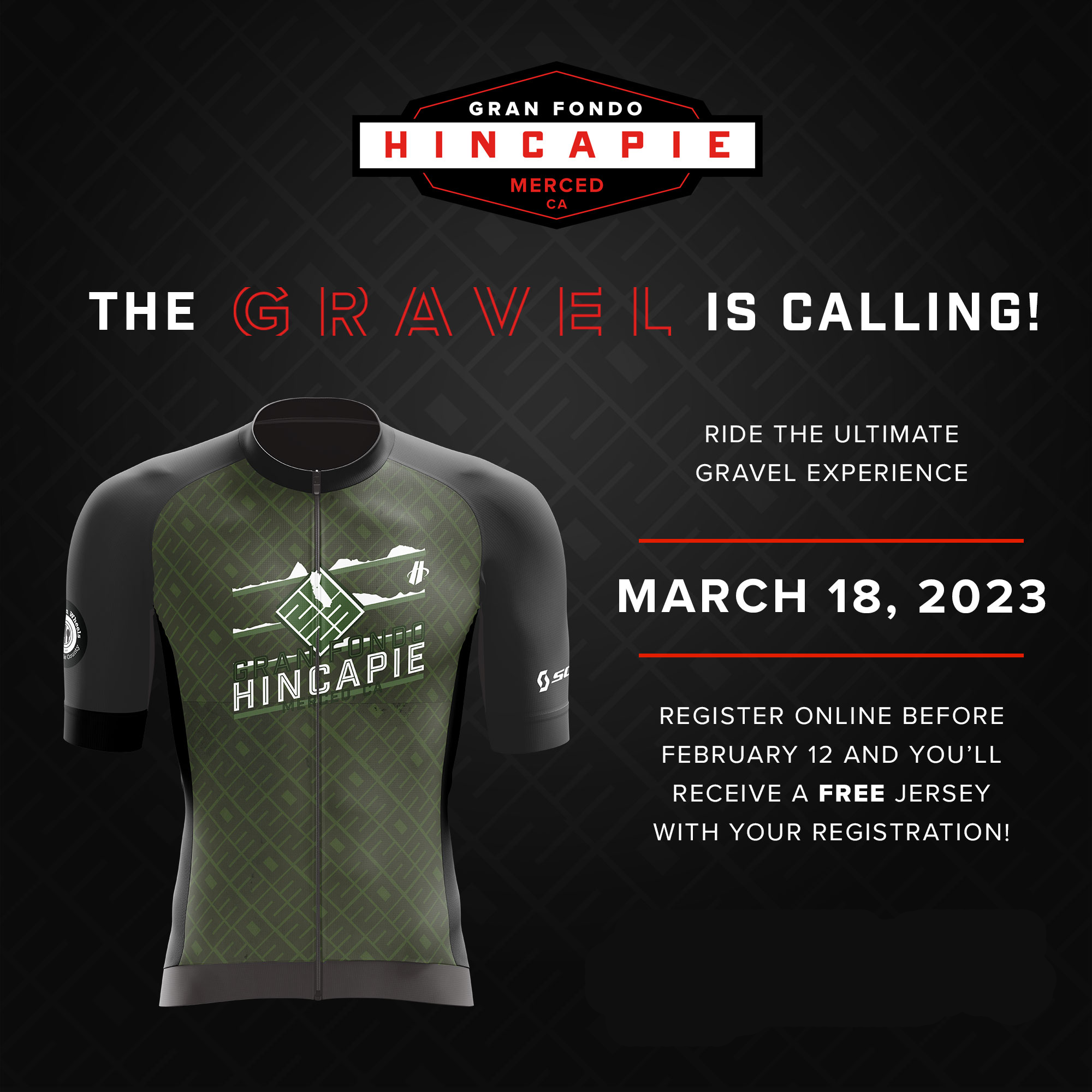 JOIN GEORGE HINCAPIE FOR A TRUE GRAVEL CYCLING EXPERIENCE THROUGH THE ROLLING HILLS AND OPEN GRASSLANDS OF CALIFORNIA'S CENTRAL VALLEY
Join George Hincapie for a true gravel cycling experience through the rolling hills and open grasslands of California's Central valley. Our first West Coast Gran Fondo Hincapie starts in the heart of Merced, CA and takes you on an epic adventure into the foothills of the Sierra Nevada Mountains. Celebrate your adventure afterwards at our family festival, with free food and beverage.
We have a limited number of free entries and a 30% discount for all team members. In addition ALL juniors ride for free! See registration details after logging in. Contact Mike Okano for details on the free entries.
LOG IN to Reveal Details
You do not see details because you are either not a 2023 member or you are not currently logged in.