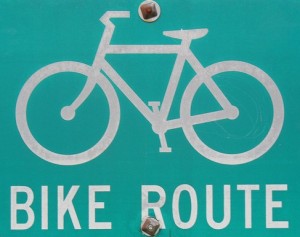 In a little town settled in the center (more coastal) part of Orange County, Costa Mesa proves to be a contender to Laguna Hills, PCH, Pales Verdes, and other popular riding destinations.
Travel Costa Mesa's site: http://www.travelcostamesa.com/blog/2012/costa-mesa-bike-routes/ gives us information on why Costa Mesa is such a gem for cyclist.
From the Santa Ana River Trail, to the Upper Newport Bay, riders can find trails for beginners and more experienced riders.
Costa Mesa is also priding itself on becoming cyclist friendly… one of the most bike friendly in Orange County.
You can check out more on the link above.
Don't forget to pick up your physical bike map at the City Hall in the Clerks office.
And visit www.octa.net/BikewaysMap.aspx to find an interactive map of trails (pdf version here: http://www.travelcostamesa.com/costa-mesa-bike-map-route/)