October Team Ride
The Queen Mary Ride
Sunday, October 1, 2023
This month we're riding out to the Queen Mary in Long Beach!
Note that the starting location for this ride will be the Bill Barber Park Lot (see location at bottom of page).
This ride is open to all, members and non-members alike.  Non-members, we'd love to have you join us! Members, feel free to bring along a buddy or two.
Date:
SUNDAY, October 1, 2023.
Start Time: 7:30am (sharp!)

Start Location: 

Bill Barber Park Lot in Irvine
Pace: 

Conversation pace; no-drop rule and regrouping.
As always, member and non-members are welcome. No bickering, arguing, finger pointing or shenanigans or you'll have me to deal with!
Note that this is not a supported ride, so please come prepared with all you need to finish.
Dolly will be leading this month's ride.
Hope to see you all there! If you have any additional questions, please reach out.
Safe Riding,
Mike Okano
Director, Team Simple Green/Mediaspot/Rock & Road
---
Meet in the northeast parking lot near Harvard and Barranca.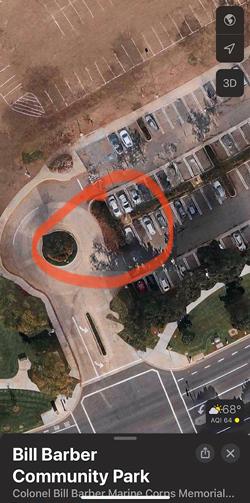 Bill Barber Park
---
4 Civic Center Plaza
Irvine, CA 92606