Cycles Veloce/Team Simple Green would like to thank our following sponsors, whose support is vital to the success of the club.
SPONSORS
SIMPLE GREEN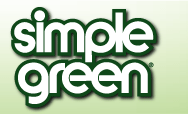 The Simple Green® story began over thirty years ago, long before "environmentally friendly" products were mandated by law. Bruce FaBrizio and his father developed a safer alternative to the toxic cleaners then being used to remove tannic acid, a by-product of coffee roasting, from roasting machinery. It took three years to perfect the biodegradable, not-toxic, non-flammable, non-abrasive formula. Today, the Simple Green family of products has expanded to encompass consumer and industrial product lines. Original Simple Green and the entire family of Simple Green products are now a part of everyday life in millions of homes, commercial and industrial sites, not only in the United States but all over the world.
BIKE RELIGION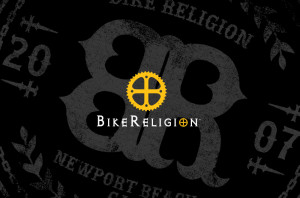 Cycles Veloce's Local Bike Shop (LBS): Bike Religion, located in the heart of Dana Point, is a different kind of bicycle shop created to offer the best and most unique products available to the discerning cyclist.  Owner Michael Lanzon is committed to providing the ultimate in member support.  Cycles Veloce members will be privy to various deals throughout the year as well as an everyday standard discount for regularly priced merchandise.
CANNONDALE BICYCLES

Established in a crowded loft above a pickle factory back in 1971, Cannondale grew quickly during its early years. It was first out with a bicycle trailer, then cycling apparel and accessory lines, earning a strong reputation for innovation and quality. Its first bicycle, a touring model, was introduced in 1983. They raised the cycling world's eyebrows by building handcrafted, oversized aluminum frames that were both lighter and more flex-resistant than the steel models that dominated the industry at the time. Road racing and MTB bikes quickly followed, and by 1997 was featured in the Tour de France, and has been on the pro circuit ever since. On the MTB side, Cannodale started the dual suspension revolution back in 1990. Their cutting-edge technologies continually result in race victories and riding that continually pushes the limits of what's possible on a bike.
JOHN WAYNE CANCER FOUNDATION

After John Wayne's own heroic battle with cancer, his family established the John Wayne Cancer Foundation (JWCF) to advance the fight against the illness. The John Wayne Cancer Foundation's mission is to bring courage, strength and grit to the fight against cancer.
PARTNERS
Cycles Veloce would also like to extend its thanks to the following partners:
Print This Article