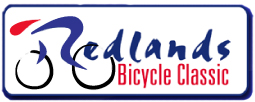 REDLANDS, CA – Team Simple Green/Bike Religion will be racing hard at the Redlands Bicycle Classic, Thursday, March 22 – Sunday, March 25. This will be the 28th year of the event, dating back to 1985, as well as the first NRC Stage Race for 2012. The team could really use your support, so come on out and cheer on the elite squad! It really does help. Below you will find the time for each day's stage, but for more details, e.g. course maps, elevation profiles,  visit the official website.
Pro Stage Race Schedule:
THURSDAY – MARCH 22
12:10pm Prologue – The Sun Men's Time Trial (3.1 mi)
FRIDAY – MARCH 23
9:15am Stage 1 – City of Beaumont Circuit Road Race for Men (120.5 mi)
SATURDAY – MARCH 24
4:30pm Stage 2 – City of Redlands Criterium for Men (60 min)
SUNDAY – MARCH 25
1:30pm Stage 3 – Beaver Medical Group Sunset Road Race for Men (94.1 mi)
Team Roster:
Hope to see you there cheering on the team, but for those who can't make it, check back for daily race reports and photos.