Fundraiser for Troy – Ladera Ranch GP on JUNE 24
The Ladera Ranch Grand Prix is Sunday, June 24.  Jeff Prince has agreed to let Cycles Veloce use the event as a fundraising event for one of our teammates, Troy Gielish.  As many of you have heard, Troy suffered a severe neck injury as a result of a gravel cycling crash back in January 2018.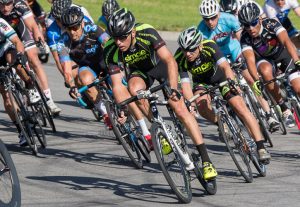 The club is planning on having a raffle and silent auction at the race event.  In addition, if we secure cash sponsors for the event, a major portion of the sponsorship will be donated to Troy's fund.
Special thanks to Jeff Prince (K&J Racing, LLC), Matt Ford (Rock 'N Road Cyclery), and Jeff Hyder (Simple Green) for their fundraiser donations.
Please plan to attend this event as a spectator and/or participant and stop by the Team Simple Green/Specialized/Rock-n-Road tent to help support Troy on his road to recovery.