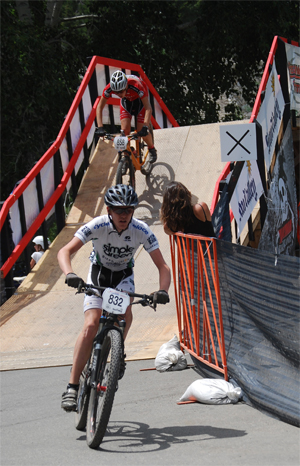 SUN VALLEY, ID – Two members of the Team Simple Green/Bike Religion Junior squad, Wyatt Myers and Jarred Jordan, made the long trek to Sun Valley to compete in the  USA Cycling Mountain Bike Cross-Country National Championships on July 14th through the 17th.
Wyatt raced Category 2, Men 15-18 and Jarred raced Category 1, Men 15-16.  The pro course was four miles with a steep fire road climb before cutting over to a single track descent with tight switchbacks.  The amateur course was seven miles long with a single track climb and a descent very similar to the pro course.  Both courses contained a big ramp, lots of rocks and roots, and a long rock garden near the bottom.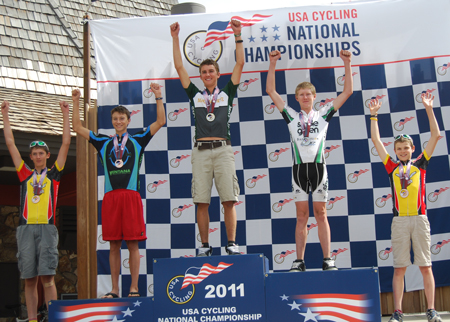 Wyatt's race started at 1:00 pm on Thursday July 14th, and he placed 2nd out of the 61 riders that started!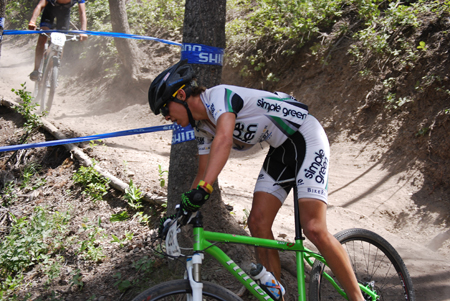 Jarred's race started at 12:03 the next day.  He started with 27 other Category 1 racers and finished 14th in an ultra-competitive race.
Congratulations to both racers for their outstanding performances, adding to the Junior Team's already impressive state and national finishes for 2011.