Felt Bicycles / Shimano Components / Bell & Giro

[Are_PayPal_LoginPlease]
As announced at the Dec 3rd meeting, Bike Religion is offering a fantastic deal to club members on all Felt bicycles, as well as a special discount on Shimano components, including the amazing Di2, during the month of December.
This is a very special price offering for members only. Please do not distribute or share these price lists with non-members as we do not want to jeopardize our relationship with Bike Religion, Felt, Shimano, or Bell. This means no email, word-of-mouth, hard copy distribution, etc. Thank you very much for adhering to this request.
Deadline: Orders for Felt bicycles must be placed by noon on December 31, 2010. Felt bicycles must be ordered in person at the shop. Shimano components must be ordered by December 19, 2010.
Product Deals for December:
Click on one of the following for details on how to purchase:
Felt Bicycles

You can go to either Bike Religion's Felt section or Felt's website for the complete listing of Felt model numbers, descriptions, and pricing.
Then calculate your savings as follows:
You can order any Felt bike in the Felt Bicycle catalog
Complete bikes are 35% off of MSRP
Bike frames are 40% off of MSRP
Delivery dates on 2011 models will be January in most cases, but verify with the shop at time of order
Local sales tax (8.75%) will be applied to order
Orders must be placed in person; no online orders accepted
ORDER DEADLINE: 12 pm December 31, 2010

Example Pricing Sheet; not all models listed
(PDF file, 52KB)
Examples:
2011 F1 Complete Bicycle MSRP is $12,499. Club member price (35% discount) is $8124.35.
2011 AR1 Frame MSRP is $2999. Club member price (40% discount) is $1799.40.
SPECIAL BONUS: If you buy a complete bike, you will also receive a special edition 2011 team jersey, courtesy of Bike Religion!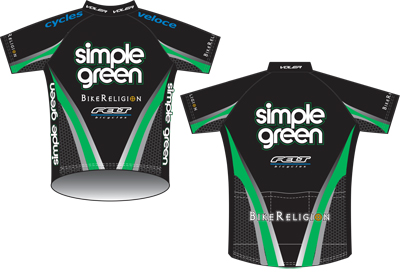 Shimano Components

Shimano components are also being offered at various discount prices. The parts list is rather extensive, ranging from shoes to wheelsets, so it has been made available as a PDF and Excel spreadsheet that you can download and browse at your convenience.
ORDER DEADLINE: December 31, 2010 (price sheet has incorrect date of 12/19/2010).
Due to the extensive listing, you cannot use the Bike Religion website to place your order for Shimano components. However, you can email the Excel version of the price sheet to Bike Religion, then telephone in your order if  paying by credit card, or arrange to mail payment by check. You can also visit the shop in person to place and pay for your order.
Print the PDF version of the Special Price Sheet if you wish to pencil in and manually calculate the total costs of the list of items you plan to order. Once completed, you can bring it with you to Bike Religion when placing your order.
Download the Excel version of the Special Price Sheet if you prefer to work on your list using your computer. Enter the quantity of each item you plan on ordering  and the spreadsheet will calculate the tax and total for you. The advantage of using this version is that it once you save your changes, you can later email it to Bike Religion and then telephone them with your credit card payment information (do not include it on the form).

Shimano Special Price Sheet
(PDF document, 120KB)

Shimano Special Price Sheet
(Excel document, 78KB)
Bike Religion contact info (store address, telephone, email)
Bell and Giro Helmets


The following helmet brands/models are also being offered at approximately 40% off of retail. And although Giro is actually owned by Bell, the two brands fit differently, as do the different models within each brand, so if possible, try before you buy. Available in WHITE only (Special color **Team SIMPLE GREEN**). All helmets available in small, medium, and large.
If you can't make it in person, you can order helmets online as follows:
Select between the 4 helmets offered in this promotion at Bike Religion.
Choose special color:  **Team SIMPLE GREEN**
Select your size:  Small, Medium, Large
IMPORTANT: Use Special Promo Code "SIMPLEGREEN2011" at Checkout
ORDER DEADLINE: December 31, 2010.
[/Are_PayPal_LoginPlease]